On Rampage Against Technology
This short story is about Hamish. Hamish is left behind and bullied at the office because of his lack of computer skills. He decides to take the matter in his own hands by destroying technology before technology could destroy him.

Fiction
Work, Technology, Stress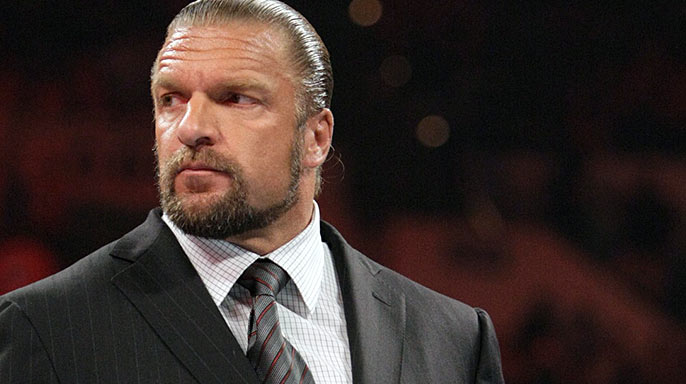 Hamish opened his closet, looking for a bag big enough to carry his fire axe without raising attention. This was the day he was waiting for so long and he did not want to screw it up. He found a golf bag that did the trick, put his fire axe in it, and set out to work. He started the engine and drove to the office. Hamish was up to a rampage. For too long he has suffered from technology. He had been told many times in disdain that he was not "fluent with computers". He was among the new illiterates of this society. Computer illiterate was almost written on his forehead. As a result, he was not as productive as his much more fluent colleagues. He was not in the arena any more. He felt helpless and anxious because of it. This had to change. He had to destroy technology before technology could destroy him. His plan was to access the server room of his organisation and crush everything. Plain and simple.
After an half-hour drive, he finally arrived at the office and parked his car. Looking at himself in the rear-view mirror, he slicked his long hair back and checked his thick beard. He tied his tie again, grabbed his golf bag and got out the vehicle laboriously. Hamish, who was two meters tall and weighed one hundred thirty kilograms, had a way too tiny urban car. He passed through the glass doors of the office and entered the elevator. His desk was at the tenth floor. The lounge music was getting on his nerves but he knew this was the last time he had to endure it.
He went out the elevator straight to his desk, put his golf bag down and sat.
– Hey Hamish. You got a few holes in before coming?

– No boss. I'll practice my golf swing after work.

– Nice, next time tell me. I'll bring my clubs as well.

– Sure.
He looked at his computer and thought about how much he hated this invention. He switched the monitor on. Hamish never turned his computer off in fear of not being able to turn it on again. Most of the time, it was not even locked. He moved the mouse but the cursor stayed in the middle of the screen. He stared at the screen, helpless, and punched it angrily. He then looked around and noticed that his colleagues were having a good laugh. One of them was even filming.
– What the hell guys ?!
The mouse had been disconnected. This was not the first time he got tricked. The day before, his colleagues switched his computer language to Russian and they filmed him calling IT. Two days before, they inserted obscene pictures in a presentation he sent to the CEO. The list went on and on. To hamish was even a verb being used at the coffee machine to relate various technological misadventures. They would not laugh this hard if they knew what he was planning to do with the content of his golf bag, he thought while gritting his teeth. He plugged the mouse back in and opened his mailbox. Fifty-six unread e-mails. He noticed that his colleagues had once again sent junk messages with his address and gave them the finger. They laughed even harder. He selected all his e-mails and hit delete.
Are you sure you want to delete 1,678 e-mails?

– Fuck yes I am!
He pressed enter and felt relieved. A tiny bit of the technology that was ruining his life was gone. For once he felt he was in control again. This was just the beginning. He switched his computer off. "I'll not miss you", he thought. He grabbed his golf bag and headed toward the elevator, giving his colleagues the finger once more. The server room was in the basement. The loud speaker was spitting its depressing lounge music. He tore it out in an outburst and, once again, felt relieved. The day was getting better and better for Hamish. The elevator opened and he got out. There was only one technician guarding the server room.
– Hello, how can I be of any help Sir?

– Hi, I found this in the elevator. Could you take a look at it please?

– This is not help desk Sir.

Hamish handed the broken loud speaker anyway. The technician took it out of curiosity and set to examine the damage. Hamish immediately knocked the computer wizard out in one brutal punch. He then turned his attention to the door separating him from the server room. This was it. There was no turning back. He kicked down the door and entered the server room. The machines were aligned religiously. Even a computer illiterate like Hamish could tell they were running from the continuous sound they were producing. This was the engine room of the organisation, its heart and backbone. Hamish's definition of hell. Except that the fire and chains were replaced by immaculate white walls and cables. The vision was nightmare to him. He opened his bag, grabbed the fire axe and began smashing meticulously the machines one by one. He destroyed everything he could until silence and wreckage surrounded him. He then contemplated his deed with pride. The organisation's data and infrastructure was history. No more ingoing and outgoing e-mails. No more internal chat and video-conferencing. No more bullshit presentations stored in obscure folders. The colleagues upstairs were probably becoming mad at IT because their cat videos on YouTube froze, he thought.
– Who is laughing now? Ha! Fuck YOU!
He left the room, strode across the technician's unconscious body, and entered the elevator again. He could have stopped his rampage there unnoticed but his instinct told him to head to the fifteenth floor of the building and have a word with the Chief Information Officer who was in charge of this evil. His shirt had been ripped to shred in the destruction of the server room so he took it off. He could not care less. The elevator stopped at the tenth floor. "Shit, that was not part of the plan", he thought. The doors opened and his boss was standing behind.
– What the…
Hamish hit him with a massive punch right in the middle of both his sentence and his face, knocking him senseless. Since he was there, he decided to pay his colleagues a visit. They were not laughing any more. They were staring in fear at the bearded and half-naked giant holding an axe. He ignored them and went straight to his computer. The screen flew in pieces, and so did the keyboard, mouse and computer. He smashed a few more computers in the room, just for the sake and pleasure of it.
– Why aren't you filming this, guys? How hilarious! You're missing good footage.
Without any further comment, Hamish strode across his boss laying unconscious on the floor and took the elevator back to the fifteenth floor. A few seconds later, the doors opened again. The fifteenth floor was dedicated to IT. Due to his numerous technical difficulties, he was sort of regular here. The persons on this floor probably hated Hamish as much as he hated them. Yet none of them showed any sign of hatred when the giant barbarian stepped out the elevator. They expressed fear instead. Hamish looked them up and down, raising his axe defiantly.
– Where is the CIO's office? Quick!
They all betrayed their leader and pointed a door on the right. Hamish headed toward that door, disregarding these wizards of technology. Their computer skills and witchcraft were not of any use against the brute strength of Hamish and his axe, the power of flesh and steel combined. They let him pass by submissively, as if he were their new king. He opened the door and went in. She was standing behind her desk, frightened.
– What… What do you want? Here, take my money, my tablet and my smartphone.
She feverishly pushed her technological artefacts toward him as if he were a dark divinity of some sort claiming his offerings. He threw his fire axe away. His hatred was targeted only toward technology but deep inside him he knew that it would not be defeated as long as she was alive. He grabbed her by the jacket and threw her off the window without further ado. The tablet and the smartphone took the same direct path from the fifteenth floor to the pavement. He kept the computer so he could break it to pieces with his own hands, slowly. He tore the case up and pulled its innards out. The cables, the motherboard, the hard drive, the power supply. Hamish crushed each component one by one. He then went to the door, locked it, and sprawled on the couch that was in the corner.
This was indeed a good day for Hamish. He rooted out the evil. He never understood the sorcery behind computers and suffered from it for too long. This witchcraft was now over, at least inside this building. He killed the beast within. Hamish felt relieved and in control of his own life at last. Technology was not immaterial to him any more. He destroyed it by his own hands. He felt the power flowing through his veins. Satisfied by his deed, he savoured the moment for a while, and then turned on the television.
– … the SWAT team is now deploying around the building. The madman is still locked in the fifteenth floor after having murdered the CIO of the organisation – the person in charge of the information systems. His motive is yet to be explained, but it seems that he was only targeting the hardware and software of his employer. He already destroyed all the data of the organisation which were stored in the basement. Fortunately, our computer expert claims that it is likely that these have been backed up, meaning that no piece of data has been lost in the rampage.

– WHAT ?!
Hamish jumped off the couch. All of a sudden, his senses of power and relief left him. How could he has been so stupid? Of course technology was not going to let itself destroyed so easily. It regenerates. He felt crushed by the same black magic that had been striking him for so long. But this was the final blow. He fought against technology and he lost. He could not stand it any more. He went to the window and looked down. The street was packed with satellite trucks, journalists and police men. He thought about jumping off but he decided he will not die without a fight. He picked his axe up and decided to wait in the office. He heard the elevator doors open.
– You're surrounded! Surrender and you will not be harmed!
The door blew off. As soon as the SWAT team saw Hamish armed and roaring, they fired and he went down, without any chance to fight back. He died in the remains of the computer he savagely dismembered. The television was still on. The computer expert was deciphering the heavy toll suffered by the organisation information system.
– Most of organisations keep an encrypted backup of their data just in case. Very rarely, this encrypted backup can only be accessed with a master password owned by a single person, as an extreme security measure you know. It is unfortunate that, in this organisation, the only person who knew the master password was the CIO. She took it to the grave, killed by the madman who certainly knew she had the power to revive the machines.
The reasons I wrote this short story
In Slavic folklore, Koschei is an immortal demon who cannot be killed until the artefact containing his soul – a needle – is destroyed. This legend has resurfaced in fantasy, namely in Harry Potter with Voldemort and his horcruxes, and in Dungeons and Dragons with the lich and its phylactery. I wanted to exploit it once more for the sake of my short story. However important our hatred toward technology may be, we are now linked to it. In a way, we are its needle, horcrux and philactery. We will revive it as many times as it takes, because we do not want it destroyed. In this short story, Hamish ultimately and luckily managed to destroy both and to put an end to the information systems of his organisation. I also wanted this slaughter to be brutal and, most importantly, physical. We tend to forget that data are not immaterial. We say they are in the cloud but they are down to earth. They take shape in data centres, cables, routers, computers. In our physical world, asingle e-mail weighs about two ten-thousandths of a quadrillionth of an ounce. This is tiny, but this is something real. I wanted this short story to remind us that data can indeed be broken, just like the mills destroyed by the Luddites in the 19th century.
The story of Hamish – in reference to Hamish in Braveheart and the conservative Amish – is of course absolutely surreal. Hamish himself is a kind of modern Conan the Barbarian, strong but fearful of witchcraft. We ourselves often use the vocabulary of magic to discuss the technological events we are unable to explain. IT technicians are wizards who master the dark powers of computers and who are mysteriously protected by the curse. It even constitutes the Arthur C. Clarke's third law of prediction: "any sufficiently advanced technology is indistinguishable from magic". As William Foster in Falling Down by Joel Schumacher, Hamish goes on a violent rampage against the things he could not stand in society any more. In a precedent article, I discussed technostress and the fact that over a third of Americans have verbally or physically abused their computers. Hamish is the exaggerate personification of this hatred and violence toward technology. It is unlikely that technostress is able to create such extreme forms of resistance, but it does lead to deplorable outcomes such as anxiety, helplessness, depression, and decreased job satisfaction. Such psychological stress is caused mostly by the computers unreliability, the lack of computer literacy, and the quick pace of technology change. It can also be worsened by the feeling of being threatened about losing one's job to people having a better understanding of technology. I also believe that the computer bullying and pranks that I mentioned in my short story and I witnessed myself are also to blame, but this area is yet to be investigated scientifically. Computers will remain these obscure machines we fear as long as we use them without really trying to grasp their complexity. I am not asking as much as to become computer-fluent, but just to demonstrate some curiosity. We tame computers by patiently experimenting with them. Please try this first before trying to eradicate them.